I Need To Sell My House Fast, But I Don't Know How
Are you wondering how to sell your house without a Realtor® quickly and easily?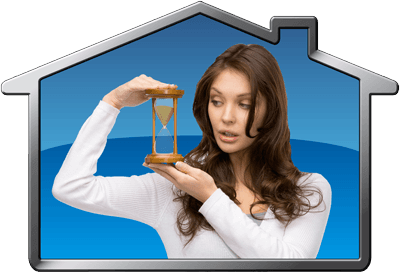 No worries; We have got you covered!
Instead of wasting months trying to sell your house via the slow FSBO or real estate agent way, you could instead get it done way faster by just contacting us instead.
We buy houses nationwide and we can quickly and safely purchase your home direct and close on it VERY FAST. In fact, since our funds are already in place, we can typically close on your house in just 10 days.
The Finally Sold Way is all about putting the control back in YOUR hands where it belongs. So, if 10 days is too quick for you, then we can buy and close your house on the date of YOUR CHOICE. We will always let YOU call the shots!
Likewise, if you are saying to your self, "I need to sell my home quicker than 10 days".
No problem! We can usually make that happen. Just let us know in advance and we can have your property escalated to our Accelerated Fast Track Program and we can have the closing agent put yours first in their queue. Typically this will allow you to close the home in as little as 3 Business Days. And best yet, there is no extra charge for this program, because we always pay for ALL of the closing costs.
*** Some people think that it is impossible to sell their home quickly and that closing a real estate transaction in just 10 days must be some type of a scam. What they do not realize, however, is that the main reason other traditional home buying transactions usually wind up taking around 30 to 90 days to close is primarily on account of funding.
Simply put, those other home buyers do not have the funds already in place and are either waiting to sell their own house first, or they have to go through the long and drawn out underwriting process to get a bank to approve their home mortgage.
However, since we are a "CASH" Home Buyer, it means that we have the money already sitting in our bank account or have instant access to funds that can be wired to the title company or closing agent at a moment's notice.
The only reason for it even taking 10 days is to give the closing agent, title company or attorney enough time to thoroughly check out the home's title history and make sure there are no hidden liens, judgments, or other defects that are clouding the title of the property. And if there are any title glitches, it will give them ample time to get them cleared up prior to closing.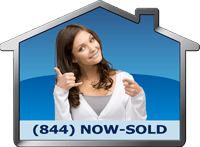 There is a time and place for everything, and NOW is the time to get your house FINALLY SOLD today! So, before you make that next mortgage payment, contact Finally Sold on-line, or pick up the phone and call us toll-free at +1 (844) NOW-SOLD.
It's no wonder that once you experience the Speed, Security, Convenience, Professionalism, and Certainty of The Finally Sold Way, you will NEVER want to sell your home any other way again!!!
Why Sell To Finally Sold?
How To Sell Your House Yourself Quickly And Easily In 5 Simple Steps