Why Sell Your House To Finally Sold?
Many studies and surveys show that selling your home can be one of the top 5 most stressful times in your life. But it does NOT have to be that way. At Finally Sold, we have revolutionized the Home Selling Process to eliminate all that needless stress and anxiety.
We broke down the traditional home selling process and identified the main things causing all the headaches and stress to sell your house such as:
Not knowing when or if your home will ever sell
Having to put your life on hold during all the uncertainty
Dealing with all the hassles and headaches of having your home listed for sale with a real estate agent
Dealing with getting and keeping your home in tip-top shape to attract a finicky retail buyer
Putting up with many buyers coming to see your home at inopportune times
The notion of many strangers snooping about inside your home while you are away
Having to work around the buyer's timetable instead of being able to pick your own
Having to negotiate through third party real estate agents with multiple counter offers and addenda
Hoping your house buyer doesn't suddenly get buyer's remorse and back out of the deal
Not knowing if your home buyer will ever get approved for their mortgage
Dealing with making costly repairs or upgrades demanded by the buyer during the inspection period
Having to pay for high real estate commissions, closing costs, concessions and miscellaneous fees
Hoping that the house buyer can qualify for their mortgage so that you do not have to start the home selling process all over again
Having to keep on making your mortgage payment each and every month that the home doesn't sell
Having to keep up all the maintenance on the home while it idly sits on the market
And etc., etc., etc.
But, at Finally Sold, we really have solved and eliminated them all!
Simply put, The Finally Sold Way provides you a better alternative way to sell a home fast versus the rigid and outdated Real Estate Agent Way. Not only does Finally Sold give the control back to YOU where it belongs, but it also gets you these three important things that the Real Estate Agent Way simply cannot provide: SPEED, CONVENIENCE, and CERTAINTY.
Up until now, the Real Estate Agents and Brokers had nearly a virtual monopoly over the house selling process. Aside from the few people who were bold enough to tackle the daunting task of selling and marketing their home by themselves (For Sale By Owner), your only real options used to really just be choosing which real estate agent and agency that you liked best.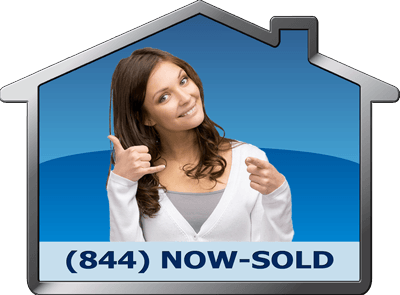 But now there is a much better option for you... The Finally Sold Way. It's truly the perfect solution to providing you the full spectrum of what the home selling process should be. You still get the Professionalism and Security that you would find with the Real Estate Agent Way, but now you can also get the sorely missed components of Speed, Convenience, and Certainty too.
We are professional home buyers that will actually purchase your house directly from you on a date of YOUR choice and at a great price. We will buy your home in its current "as is" condition and NEVER require you to make any repairs. There are NEVER any fees or real estate commissions, and we will even pay for ALL of the closing costs.
There is a time and place for everything, and NOW is the time to get your house FINALLY SOLD today! So, before you make that next mortgage payment, contact Finally Sold on-line, or pick up the phone and call us toll-free at +1 (844) NOW-SOLD.
It's no wonder that once you experience the Speed, Security, Convenience, Professionalism, and Certainty of The Finally Sold Way, you will NEVER want to sell your property any other way again!!!
---
Why Sell House To Finally Sold?
Why Sell Your Home To Us?
How to Get Your House Finally SOLD Quickly and Easily in 5 Simple Steps