Now You Can Sell Your Home As Fast As You Want To, Because We Buy Homes Quickly!!!
We know you love your home, or at least used to love it. But over time, situations change and sometimes they can change so much that you may need to unexpectedly part with it.
Perhaps you need to get something a little bigger, or possibly you need to downsize a bit. Sometimes the economy unpredictably changes and the amount that you were accustomed to earning before might have suddenly gone up, or maybe even gone down by a lot.
Sometimes people have changes in their family situation where they find it either growing or shrinking. Every now and then certain medical situations or disabilities suddenly come about that dictate that moving to a different home or location would be more suitable.
From time to time exciting new business or job opportunities arise or sometimes your career path changes in an unexpected direction and you can no longer remain in the same city as before.
As you can imagine, listing all the possible reasons that could cause someone to all of the sudden want to let go of their cherished property would take a long time. But the bottom line is that life happens, and situations change.
Unfortunately, some of those situations can wind up being very time sensitive too; perhaps way too pressing to leave it to chance. And that is where Finally Sold comes into play. With The Finally Sold Way, now you can quickly, conveniently and easily sell your home without any hassles, worries, or stress.
Your Local Home Buyers
We buy houses in any area of the USA. So regardless if you are way up in Alaska or Maine, or way down in Hawaii or Florida, or in any of the other 46 states in between, we would love the opportunity to purchase your property.
We purchase homes in any and all conditions. So, regardless if yours is as pretty as a peach, or even if your place needs a lot of repairs, we will gladly purchase it in its "As Is" condition. We can even help you with ones that have fire damage, mold issues, termite or pest infestations, foundation problems, roofing or structural issues, plumbing or electrical problems, been vandalized, or code violations. And so long as the home can be repaired in time, we can even buy it if it's currently condemned too.
We can close the tansaction quickly! If you find that you need to move like yesterday, have no fear. We can get the process rolling right away. And in most states, we can usually close in just 10 days from the moment you first contact us. And if you have a really pressing situation, sometimes we can even close in just a few days if need be.
We even buy them in any price range. Since we have local Finally Sold branches throughout the USA, we are able to acquire properties in all types of neighborhoods. So even if you your home is in a small rural town, or if it is a high end beach front property, we would like the opportunity to buy it from you.
We acquire most any property types. We are primarily interested in acquiring most any single family houses, condos, town houses, patio homes and lofts. We also buy some multi-family properties like duplexes, triplexes, and fourplexes. However, we typically do not buy mobile homes or commercial properties.
We buy probate and inherited properties. Sometimes you may inherit a property in an area that you no longer live in. Even if it used to be the very home you grew up in, maintaining and managing a second one may prove to be more difficult than you first expected.
We purchase rental properties too. If you are a landlord that no longer wants to keep your rental homes, you can sell them directly to Finally Sold. Regardless if they are occupied by paying or nonpaying tenants, or even if they are vacant, our house buyers would love the opportunity to buy them all.
We can even help out if you have already listed your property with a RealtorTM too. Make sure you provide us with the real estate agent's contact information so that they can let us know if there are any commissions that will still need to be paid out to them at the closing.
We buy properties that are in foreclosure or in bankruptcy too. Regardless of what you current financial situation is, sometimes it makes since to bring in a company that buys houses like us to write a check to make the problem go away. So, if you have gotten to the point where you no longer want to fight that stressful battle with the banks of making those high monthly mortgage payments, let us step in and help out.
Sell Your House Fast And Still Get A Great Price Too!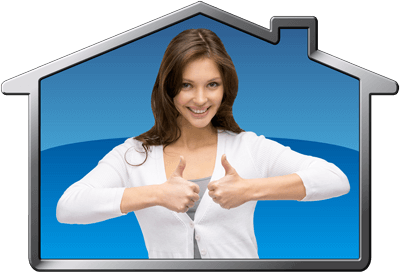 Regardless of what your situation is or why you want to sell your house, Finally Sold can be just the right homebuyer for you.
Discover the simpler, faster, and more convenient way to sell your house. Discover The Finally Sold Way.
Just contact us today to schedule your free no-obligation appointment, then pick your closing date, and soon you will be on your way to the quickest and most hassle free house sale that you have ever experienced before.
Yes... it really is that simple!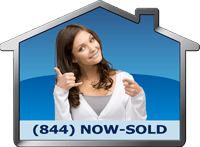 There is a time and place for everything, and NOW is the time to get your house FINALLY SOLD today! So, before you make that next mortgage payment, contact Finally Sold on-line, or pick up the phone and call us toll-free at +1 (844) NOW-SOLD.
It's no wonder that once you experience the Speed, Security, Convenience, Professionalism, and Certainty of The Finally Sold Way, you will NEVER want to sell your home any other way again!!!
---
Sell Your Home Fast and Easily
Why Sell Your Home To Us?
How to Get Your House Finally SOLD Quickly and Easily in 5 Simple Steps