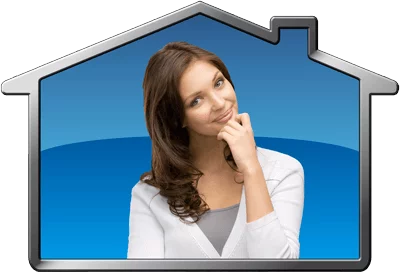 At Finally Sold, we will give you a fair and competitive offer to buy your house that will make it truly a "No Brainer" for you to pick The Finally Sold Way over the Realtor® way. When we meet with you for your Free In-Home Consultation, we will actually show you a side by side comparison of how much you will NET by selling your house to us versus selling your home using a Real Estate Agent.
Sure, you may net a little bit more by going with a Real Estate Agent, but is it really worth it?
Look down below at an example of our aggressive home buying formula and you will see that on average, you typically only give up about 1% in NET proceeds to sell your house to us versus going with a Real Estate Agent.
Remember, with The Finally Sold Way you get the Speed and Certainty of getting your house Finally Sold in just 10 days. Not to mention, how PRICELESS it will be for you to avoid all the stress, anxiety, and inconvenience of using the long and drawn out Realtor® way when selling your home.
When you add it all up, wouldn't you rather have the Speed, Convenience and Certainty of The Finally Sold Way instead?
| | The Realtor® Way | The Finally Sold Way |
| --- | --- | --- |
| List Price / Market Value | 100% | 80% |
| Real Estate Agent's Commissions | -6% | 0% |
| Buyer's Negotiated Discount | -5% | 0% |
| Misc. Fees (Appraisal, Inspections, Home Warranty, & Etc.) | -1% | 0% |
| Monthly Mortgage Payments & Maintenance During Listing Period (5 month estimate) | -5% | 0% |
| Standard Closing Costs | -2% | 0% |
| Final NET Proceeds | 81% | 80% |
That's right, with The Finally Sold Way we typically offer you a flat 80% of what your home is currently worth.
Now, on the surface that may seem like it is considerably less than what you would get from using a real estate agent to sell your house, but when you really break down all the visible and hidden costs of using a real estate agent, you will come to the conclusion that the two net values are nearly the same.
The first cost of using a Real Estate Agent to sell your house is their typical 6% commission (this is their fee to cover all of their marketing expenses and to compensate them for their time and expertise)
The next cost is that retail home buyers typically wind up negotiating about a 5% discount off of the list price. It's really just a case of human nature, because who doesn't want to negotiate and feel like they got a good deal when they buy a house, right?
The home buyer will normally ask you to share in many of the costs associated with buying a home. The bank is already requiring the home buyer to come up with a large down payment to qualify for the mortgage. Therefore, if the home buyer can make you share in the loan costs to be paid up front, then it would lower the amount a cash-strapped home buyer would need as a down payment. When you add up these fees, they easily come to 1%. In fact, many times it winds up being more like 3% because a lot of retail home buyers will also ask you to pay for as many of the various loan costs permitted by the underwriter (like pre-paids, loan origination fees, PMI and etc.).
The next fee is one of those hidden costs that some people forget to take into account when selling your house. You have heard the expression that "time is money", and when it comes to selling your home, it is no different. When you add in all the costs that you have to pay while the home sits idly on the market, like the mortgage payment, property taxes, insurance, and all the costs to maintain the property, it usually comes to about 1% each month. And when you take into account that it takes an average of 5 months to sell your home, the cost for this waiting equates to about a 5% overall fee.
Standard Real Estate Closing Costs vary from region to region, but when you add them all up, the Seller's portion typically comes to at least 2% of the final home sales price.
So, after all is said and done, the REAL costs of selling your home with the slow and old fashioned Real Estate Agent way is about 19%. Whereas when you sell your home fast with The Finally Sold Way, you merely give us a 20% discount up front. So therefore, it's as if you are just paying a 1% premium to save all of that time and avoid all that stress, anxiety, and headaches of going with the messy traditional way of selling your home.
And for those of you who are still in doubt… Yes, it really does take 5 months on average to sell your home with a Realtor®. We didn't pull these numbers out of thin air; rather these come directly from the National Association of Realtors® themselves at Realtor.org. Currently the average days on market in the USA for houses listed by Realtors® is about 115 days. And, when you add in the typical escrow period of 35 days, it comes out to an average of FIVE Months (150 days) to sell your home with a Realtor®. Think about it… 5 Months with the Realtor® way versus just 10 Days with The Finally Sold Way. Seriously, which one sounds better to you?
And remember, it's not just precious time that you will save, but by going with The Finally Sold Way you will also avoid all that stress, anxiety and hassles inherent in the Realtor® way. For instance, when you opt for The Finally Sold Way to sell your home, you won't have to put your life on hold while the agent is trying to sell your home. You won't have the painful anxiety of wondering when or if your home will ever sell. You won't have the sleepless nights pondering if your home buyer will actually be able to qualify for his mortgage. You won't have to deal with the hassles of having to remodel your home just to get it ready prior to listing it. You won't have to deal with making all those house repairs that the Buyer will certainly demand after he sees the scary and detailed inspection report from his home inspector. And the list goes on and on.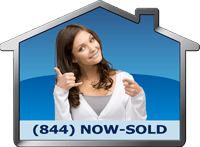 There is a time and place for everything, and NOW is the time to get your house FINALLY SOLD Today! So, before you make that next mortgage payment, contact Finally Sold on-line, or pick up the phone and call us toll-free at +1 (844) NOW-SOLD.
It's no wonder that once you experience the Speed, Security, Convenience, Professionalism, and Certainty of The Finally Sold Way, you will NEVER want to sell your home any other way again!!!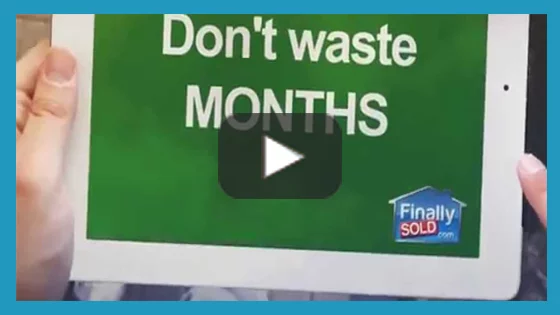 Finally Sold is a national real estate investment company that specializes in helping homeowners sell quick for cash. We are not Realtors® or a real estate agency. We instead purchase houses and real estate for our benefit. No 'Agency' is created when selling a property to us. We are an Equal Housing Opportunity Provider. We do business in accordance to the Federal Fair Housing Law. One or more principals of the parent company or parties to this transaction may be licensed real estate agents or brokers.