No Fees, Commissions, or Closing Costs!
With The Finally Sold Way, there are NEVER any fees, commissions, or closing costs to sell your house to us.
You see, unlike with the costly and cumbersome Real Estate Agent Way, where you usually have to pay for a lot of things like real estate commissions, closing costs, title policies, escrow fees, junk fees, attorney's fees, notary fees, origination fees, buyer's concessions, recording fees, appraisals, surveys, and etc., at Finally Sold we will eliminate them ALL.
You see, we have taken all the guesswork out of the equation, and you no longer have to be a rocket scientist to figure out how much you will net at the closing of the house sale.
Think about that for a moment, how refreshing would it be for you to know that what we offer you for your home is actually the amount that you will receive at its closing?
In other words, whatever price that we agree upon to buy your house will actually wind up being the same amount that you receive at closing. The only thing that will come out of the home's sale proceeds would be any amount needed to pay off any existing home mortgages or any outstanding property taxes.
Yes... it really is that simple!!!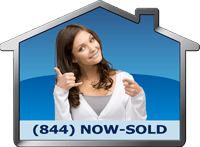 There is a time and place for everything, and NOW is the time to get your house FINALLY SOLD today! So, before you make that next mortgage payment, contact Finally Sold on-line, or pick up the phone and call us toll-free at +1 (844) NOW-SOLD.
It's no wonder that once you experience the Speed, Security, Convenience, Professionalism, and Certainty of The Finally Sold Way, you will NEVER want to sell your home any other way again!!!
---
Sell Your House With No Fees
Why Sell Your Home To Us?
How to Get Your House Finally SOLD Quickly and Easily in 5 Simple Steps