Now I Can Sell My Alaskan Property as Fast as You Want to.
Are you looking to sell your AK home quickly and still get top dollar for it? Then simply contact us because we buy houses, condos, townhouses, patio homes, and lofts for cash in any condition, area, and price range.
Even though we purchase properties for cash all over the USA, we have local buyers in all 50 states including Alaska. So, when you contact Finally Sold to sell your home, you know you will get prompt service and a very competitive offer.
Nowadays, many people are asking themselves "How can I sell my AK house fast?" Well, we have a solution for you; it's The Finally Sold Way™. With Finally Sold, selling your home has never been quicker, simpler or more convenient than ever before.
Consider these great reasons for selling to Finally Sold:

Avoid costly delays of the Realtor® way
Sell it fast and close in just 10 days
Or close on the date of YOUR choice

Closed by title company or attorney
Monies placed in an insured escrow
Check out our solid references

No people coming at inopportune times
You don't have to put your life on hold
No more stress, headaches, or hassles

Avoid the costly Realtor® middleman
You pay NO fees or commissions
We even pay for ALL the closing costs

Save time, money, and frustration
We buy them in their "As Is" condition
You never have to make any home repairs

20+ years helping US homeowners
Free no obligation in home consultation
Exceptional customer service
As the premier house buyer in Alaska, we buy homes for cash in any condition, area, and price range.
Simply put, The Finally Sold Way™ provides you a better alternative way to sell a home fast versus the rigid and outdated Real Estate Agent Way. Not only do the local home buyers at Finally Sold give the control back to YOU where it belongs, but they also give you these three important things that the Real Estate Agent Way simply cannot provide: SPEED, CONVENIENCE, and CERTAINTY.
Unlike when you try to sell your property with a real estate agent who is hoping and praying that they will eventually find a retail buyer who can qualify for a mortgage. We are a large real estate investment company that has the funds readily available to purchase your home at a moment's notice.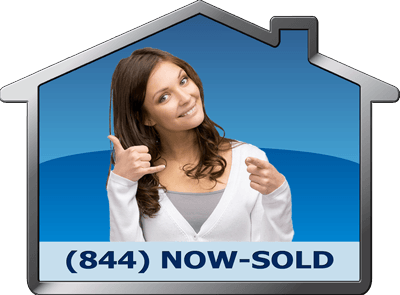 We truly can help you sell your own home fast because we are the actual buyer. You see, we purchase properties all throughout your state. We will pay cash for your home, and we can do it as quickly as you want us to. We will even pay for all of the real estate closing costs.
In other words, with The Finally Sold Way™ you will safely have cash in your hands in a flash. How fast you ask? We can typically close the sale of the home through a secure and government regulated title company or real estate attorney within just 10 days of you contacting us. And if 10 days is too quick for you, then we will let you pick whatever closing date you want.
With The Finally Sold Way™, YOU get to call all the shots!
There is a time and place for everything, and NOW is the time to get your house FINALLY SOLD today! So, before you make that next mortgage payment, contact Finally Sold on-line, or pick up the phone and call us toll free at +1 (844) NOW-SOLD.
It's no wonder that once you experience the Speed, Security, Convenience, Professionalism, and Certainty of The Finally Sold Way™, you will NEVER want to sell your property any other way again!!!
Here is short list of some of the many cities where we purchase houses here:
Anchorage | Fairbanks | Juneau | Kalifornsky | Kenai | Ketchikan | Sitka | Wasilla |
and Many More
Get Your Home Finally SOLD For Cash Today!
Even before the arrival of the Europeans in the 16th century, archeological evidence suggests that present-day Alaska was occupied by a myriad of different indigenous peoples and cultures who originally came from Asia by crossing over the frozen-over Bering Strait about 16,000 to 18,000 years ago. Some of the more contemporary societies that remain from those early indigenous groups are the Tlingit, Haida, Tsimshian, Athabascans, Alutiiq, Gwich'in, Athabaskan, Aleut, Inupiat and Yup'ik people.
It is unknown exactly when the Europeans first settled the region, but some speculate that the first Russian settlement was technically as early as 1648 when it is rumored that a group of people from Semyon Dezhnyov's expedition came ashore during a bad storm and wound up starting a small settlement there. However, most historians credit the first European sighting as being much later in 1732 when Captain Sterling Romanov sailed by. The actual first landfall didn't come until nine years later in 1741 when Vitus Bering and Aleksei Chirikov touched down in the southern part of the state. Colonization took place over four decades later when Grigory Shelikhov founded the first Russian colony in 1784.
What was once wildly considered a folly, the US Secretary of State, William H. Seward, purchased the entire modern day state of Alaska in 1867 from the Russians for $7.2 million. Being such a remote and barren outpost in that time, it didn't even have a governor appointed until 1884.
However, once the gold rushes hit in the 1890's, people's perception of the region's value changed forever, and thousands of miners braved the harsh weather and flocked to settle this frigid land. In 1912, the United States finally incorporated it as an organized territory. After much opposition, Alaska eventually gained full statehood and became the 50th and final state to be admitted to the Union on January 3, 1959.
The second natural resources boom to the area came in 1968 upon the discovery of considerable oil reserves at Prudhoe Bay. This prompted the massive undertaking of building the Trans-Alaska Pipeline, which was finally completed in 1977.
Geographically speaking, the state is in the extreme North-West of the United States of America; it is the northernmost and westernmost state in the country. With an area of 663,268 square miles, it is by far the largest state in the USA in terms of area. It is so enormous that it accounts for 17.4% of the entire land mass of the United States. However, as large as it is size wise, ironically it is also the most sparsely populated state in the USA with only around 750,000 people. In fact, it is one of the least populated areas worldwide with an average population density of 1.2 persons inhabiting the state per square mile.
The state is bordered by the Canadian provinces of British Columbia and Yukon and by the both the Pacific Ocean and the Gulf of Alaska. Since it is physically separated from the 'lower 48 states' by about a 500-mile stretch of British Columbia, it has the designation of being one of the only two non-contiguous states in the country. Conveying the optimistic outlook of the people here, the state motto is "North to the Future."
The Last Frontier State has the most extremes of landforms and topography, from snowcapped peaks to forests and over 40 active volcanoes such as Mount Katmai. The Brooke's range of mountains forms the snow peaked northern frontier, sloping northward into the Arctic Coastal Plain. The Brooke's Range is traversed by the river Yukon and its tributaries, Yukon being the major river in the state. The Southeast is a coastal area, cut off by the mountains of the St. Elias range. Denali (formerly named Mt. McKinley) also lies in the Southeast and with it peaking at 20,320 feet, it is not only the highest peak in AK, but it is also the tallest mountain in all of North America. In fact, it is home to 17 of the 20 highest mountains in all of North America.
The state has been blessed with an astounding 3 million plus lakes each covering at least 20 or more acres in size with Iliamna being the largest at 1012 square miles. In fact, one-fourth of the inland waters in the country is found within its vast borders. Speaking of water, it has well over 33,000 miles of coastline. It is so big that it is the only US state to share coastlines on two different oceans at the same time: the Pacific and Arctic Oceans. In terms of frozen water, the state also has about half of all the world's glaciers combined with more than 10,000 of them. The southern part has a mid-latitude oceanic climate whereas the northern parts have a subarctic oceanic climate. In the interiors, the climate is that of the sub-arctic type. Temperature ranges between 90 degrees to a whopping 80 degrees below zero. Due to its latitude, the north usually has long winters and short summers.
Named after the gold prospector Joe Juneau, who first discovered large gold nuggets in the area, Juneau hails itself as the capital of the state. Geographically speaking, it is the second largest city in area at approximately 3255 square miles in size. To put this in perspective, the city covers an area larger than land masses of Rhode Island and Delaware combined! What is really unique about this city is that the extremely rugged terrain surrounding it makes roadway construction unfeasible causing Juneau to be the only US capital that is not accessible by car from any other part of the state or North America for that matter. Instead, the only way in or out is by boat or plane. With a population of nearly 35,000, it is ranked as the 2nd most populated city, town, or borough in the whole state. On account of being neighbors to the Canadian province of British Columbia, it is the only US capital city that actually borders another county.
Though Juneau is in a far northern latitude, the climate is quite reasonable due to its sea level elevation. During the summer months, this city experiences a great influx of visitors primarily on account of the nearly one million annual cruise ship visitors. Some of the popular places for tourists to visit here are places like the AK State Museum, the Nugget Falls, and the melting 13-mile long frozen remnant of the past ice age called the Mendenhall Glacier which slowly feeds into Mendenhall Lake.
Considering this is the largest state in America, if you imagined there were many parks, preserves and things to see here, you wouldn't be let down. The state has some of the most picturesque scenery in the country. Some of the most popular things to see and experience here in AK are the Denali National Park and Reserve, the Tracy Arm Fjord, the Kenai Fjords National Park near Seward, the Misty Fjords National Monument in Ketchikan, Inside Passage, Northern Lights, AK Native Heritage Center in Anchorage, Wrangell-St. Elias National Park, the 2300-mil Iditarod National Historic Trail between Nome and Seward, the Totem Bight State Historic Park in Ketchikan, Klondike Gold Rush National Historical Park in Skagway, Flattop Mountain Trail in Anchorage, AK Raptor Center in Sitka, the Glacier Bay National Park & Preserve, the White Pass & Yukon Route Railway in Skagway, the Resurrection Bay in Seward, the Hubbard Glacier in Yakutat Bay, the Fountainhead Antique Auto Museum in Fairbanks, Independence Mine State Historical Park in Wasilla, Prince William Sound, the Running Reindeer Ranch in Fairbanks, the Davidson Glacier in Skagway, the Morris Thompson Cultural & Visitors Center in Fairbanks, the Kroschel Films Wildlife Center in Haines, the Anchorage Museum at Rasmuson Center, the UAF Museum of the North in Fairbanks, the Cook Inlet, the Jewell Gardens in Skagway, the Sitka National Historical Park, and the Tony Knowles Coastal Trail and Lake Eklutna in Anchorage just to name a few.
Due to the extreme temperatures witnessed here in the winters, and considering that places like Thompson Pass once received a record of 974 inches of snow in one year, agriculture is not a very viable year round activity. However, the state has abundant oil resources, and these resources generate a staggering 85% of the revenues. Other major contributors to the state income are the industries of mining and tourism; the state receives about a million tourists annually. Among the largest employers here are Providence Health and Services, Walmart/Sam's Club, Carrs-Safeway, Fred Meyer, ASRC Energy Services, Trident Seafoods, BP Exploration, CH2M HILL, Joint bases Elmendorf Air Force Base and Fort Richardson, NANA Management Services, AK Native Tribal Health Consortium, Alaska Airlines, GCI Communications, and Banner Health.
Being so sparsely populated there are only 12 colleges and universities here with the biggest ones being the UAA in Anchorage, the UAF in Fairbanks, the UAS in Juneau, and APU in Anchorage. Interestingly, it is the only US state that doesn't have any academic institutions large enough to be in the NCAA Division I.
When buying or selling a house here, the real estate closing agent will typically use a Warranty Deed to convey the title of the property to the new owner. For the deed to be legally valid, the document must include the property's exact legal description, which usually comes from language within the property's original survey. This state primarily follows the Public Land Survey System (PLSS) methodology when surveying the properties. AK has five principal initial starting points for their PLSS which is the Copper River Meridian, the Fairbanks Meridian, the Kateel River Meridian, the Seward Meridian, and the Umiat Meridian.
If you aren't paying cash for the home and are instead getting a loan to buy the real estate, then understand that it is primarily a title theory state here. This simply means that the raw title of the property will remain in a trust and held by a trustee until the lien is ultimately paid off. The most common document that is used here to secure the lender's interest in the title is called a Deed of Trust.
If for some reason the borrower cannot repay the loan, then the lender who used the Deed of Trust method can save time and money and avoid having to go through the court system. They do this by merely starting a non-judicial foreclosure which typically only takes about 105 days to complete. However, if a Mortgage was used, then the bank would need to go through the court system and start a more lengthy and costly judicial foreclosure instead.
The laws that pertain to the Alaskan foreclosure process are in Title 34, Chapter 20, Sections 70 and 80 of AK Statutes. However, if you are a landlord that needs to evict a non-paying tenant, then you would need to reference Title 34, Chapter 34.03 instead. Whereas if you are looking to become a real estate agent, then you would just deal directly with the AK Real Estate Commission, which oversees all the licensing of the agents and most of the implementation and enforcement of the Alaska Real Estate Laws. Amongst other things, the main requirements to get a real estate license here would be to be at least 19 years old, complete at least 40 hours of their approved real estate courses, successfully pass the written state exam, pass some criminal background checks, and pay the various required licensing fee.
Renowned for its breathtaking mountain ranges, beautiful sceneries, super low population density and crime rates, long summer nights, and abundance of fresh air, it's no wonder why so many residents think it is a fantastic place to call home. Speaking of homes, if you happen to have one that you would like to sell, then we would be honored with the opportunity to purchase it from you. If the speed of selling your home is your concern, have no fear because we can close escrow very quickly. In fact, if you had only contacted Finally Sold ten days ago, your home could have already been Finally SOLD by now.
Some of the counties where we purchase properties in this state are: Aleutians East | Aleutians West | Anchorage | Bethel | Bristol Bay | Denali | Dillingham | Fairbanks North Star | Haines | Hoonah-Angoon | Juneau | Kenai Peninsula | Ketchikan Gateway | Kodiak Island | Lake and Peninsula | Matanuska-Susitna | Nome | North Slope | Northwest Arctic | Petersburg | Prince of Wales-Hyder | Sitka | Skagway | Southeast Fairbanks | Valdez-Cordova | Wade Hampton | Wrangell | Yakutat | Yukon-Koyukuk.
At Finally Sold, we buy most all single family homes in their as is condition. If you happen to have a property that you would like to sell, make sure you call us or fill out our short online form so that you too can once and for all get your property Finally SOLD!
How To Sell My CA House As Is Fast For Cash
Finally Sold is a national real estate investment company that specializes in helping homeowners sell quick for cash. We are not Realtors® or a real estate agency. We instead purchase houses and real estate for our benefit. No 'Agency' is created when selling a property to us. We are an Equal Housing Opportunity Provider. We do business in accordance to the Federal Fair Housing Law. One or more franchisees of Right Now Capital, LLC and the Finally Sold Brand may be licensed real estate agents.
---
Why Sell Your House to Finally Sold?
How Our Home Buying Program Works?
How to Sell Your Home for Top Dollar!
How to Get Your House Finally SOLD Quickly and Easily in 5 Simple Steps

Selling a house without a Realtor® is easy because we buy houses in Alaska and all throughout the United States. Simply fill out the form above to give us basic information about your property. Remember, you are under no-obligation to sell to us, rather you will be just giving us enough information to start a dialog about your home and setting up a free consultation. So, if you want to get your house sold quickly and safely for cash, then please simply complete the form above. We will give you a cash offer for a fast 10 day sale, or for a closing date of YOUR choice.
---
---
---