Now I Can Sell My Arkansan House as Fast as I Want to.
Are you looking to sell your Ark. home quickly and still get top dollar for it? Then simply contact us because we buy houses, condos, townhouses, patio homes, and lofts for cash in any condition, area, and price range.
Even though we purchase properties for cash all over the USA, we have local buyers in all 50 states including Arkansas. So, when you contact Finally Sold to sell your home, you know you will get prompt service and a very competitive offer.
Nowadays, many people are asking themselves "How can I sell my AR house fast?" Well, we have a solution for you; it's The Finally Sold Way™. With Finally Sold, selling your home has never been quicker, simpler or more convenient than ever before.
Consider these great reasons for selling to Finally Sold:

Avoid costly delays of the Realtor® way
Sell it fast and close in just 10 days
Or close on the date of YOUR choice

Closed by title company or attorney
Monies placed in an insured escrow
Check out our solid references

No people coming at inopportune times
You don't have to put your life on hold
No more stress, headaches, or hassles

Avoid the costly Realtor® middleman
You pay NO fees or commissions
We even pay for ALL the closing costs

Save time, money, and frustration
We buy them in their "As Is" condition
You never have to make any home repairs

20+ years helping US homeowners
Free no obligation in home consultation
Exceptional customer service
As the premier house buyer in Arkansas, we buy homes for cash in any condition, area, and price range.
Simply put, The Finally Sold Way™ provides you a better alternative way to sell a home fast versus the rigid and outdated Real Estate Agent Way. Not only do the local home buyers at Finally Sold give the control back to YOU where it belongs, but they also give you these three important things that the Real Estate Agent Way simply cannot provide: SPEED, CONVENIENCE, and CERTAINTY.
Unlike when you try to sell your property with a real estate agent who is hoping and praying that they will eventually find a retail buyer who can qualify for a mortgage. We are a large real estate investment company that has the funds readily available to purchase your home at a moment's notice.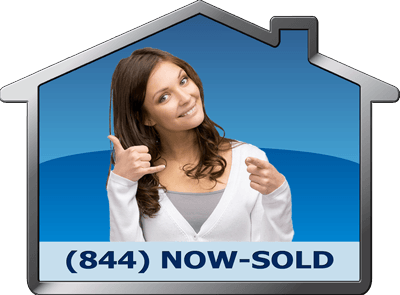 We truly can help you sell your own home fast because we are the actual buyer. You see, we purchase properties all throughout your state. We will pay cash for your home, and we can do it as quickly as you want us to. We will even pay for all of the real estate closing costs.
In other words, with The Finally Sold Way™ you will safely have cash in your hands in a flash. How fast you ask? We can typically close the sale of the home through a secure and government regulated title company or real estate attorney within just 10 days of you contacting us. And if 10 days is too quick for you, then we will let you pick whatever closing date you want.
With The Finally Sold Way™, YOU get to call all the shots!
There is a time and place for everything, and NOW is the time to get your house FINALLY SOLD today! So, before you make that next mortgage payment, contact Finally Sold on-line, or pick up the phone and call us toll free at +1 (844) NOW-SOLD.
It's no wonder that once you experience the Speed, Security, Convenience, Professionalism, and Certainty of The Finally Sold Way™, you will NEVER want to sell your property any other way again!!!
Here is short list of some of the many cities where we purchase houses here:
Bella Vista | Benton | Bentonville | Bryant | Cabot | Conway | El Dorado | Fayetteville | Fort Smith | Hot Springs | Jacksonville | Jonesboro | Little Rock | Marion | North Little Rock | Paragould |Pine Bluff | Rogers | Russellville | Searcy | Sherwood | Springdale | Texarkana | Van Buren | West Memphis |
and Many More
Get Your Home Finally SOLD For Cash Today!
The Paleo –Indians were the earliest inhabitants of the present-day state of Arkansas as they are believed to have arrived more than 13,500 years ago. Evidence suggests that they entered this area crossing the frozen land bridge of Beringia which is currently known as the Bering Strait. They engaged in hunting, fishing, and gathering in the new ice age. The Mississippian culture succeeded these people, and they were identifiable by their complex permanent structures as well as engagement in agriculture. Some of the next major tribes were the Osage Nation, Caddo, and the Quapaw but they later deserted this area which opened the way for the five main contemporary tribes, which included the Seminole, Choctaw, Chickasaw, Creek and the Cherokee that were recorded as still occupying the area when the first Europeans arrived.
The Spanish, under the leadership of Hernando de Soto, were the earliest explorers to reach this area somewhere around 1541. French explorer Henri de Tonti and Robert de Salle arrived in 1681 and laid claim over the Mississippi River and made part of New France. Henri de Tonti established the Arkansas Post as the 1st permanent European structure in 1686. The French later lost control over this land to the Spanish after losing the French and Indian War in 1763. In 1803, the Arkansas Territory was then acquired by the United States government as part of the Louisiana Purchase.
With an estimated population of only about 90,000 people, Arkansas was admitted to the union as the 25th state on June 15, 1836. However, with a current estimated population of about 3 million people calling it home, it now ranks as the 33th most populous US state. Likewise, covering an area of 53,179 square miles, it is ranked as the country's 29th largest state in the area. The People Rule is the motto of this state, the state mammal is the white-tail deer, and its official bird is the mockingbird.
Ark. is located in the southeastern part of the United States and shares its borders with the states of Texas, Louisiana, Missouri, Oklahoma, Mississippi, and Tennessee, and the Francis and Mississippi Rivers. This state has two major geographic zones; the highlands on the northwestern part and lowlands on the southeast part. The southern lowlands are made up of the Gulf Coastal Plain, the Arkansas Delta, and the Mississippi Alluvial Plain. The highlands fall under the Southern Interior Highlands. The Ozark Mountains stand tall in the northern part of the state with numerous valleys while the Ouachita's in the South paint a breathtaking picture with their rugged terrain. The Ozarks and Ouachita's together form the U.S. Interior Highlands.
The AR River Valley, a stretch of land with abundant pinewood and hardwood forests, vast expanses of prairie and lush green forests and swamps, separates the two mountain ranges of the Ozarks and Ouachita's. The caves found in the state are one of its lesser known treasures. With their fossil evidence of Sabretooths and crystals, it will surely arouse the explorer in you.
The Natural State has nearly 600,000 acres of lakes which are of the cleanest and calmest in the country. Lakes such as the Bull Shoals and Greer's Ferry are a favorite among scuba divers and fishermen and the smaller lakes host water sports all year round. Other important rivers and lakes located here are the White River, Ark. River, Lake Ouachita, Lake Conway and the Beaver Lake just to mention a few.
There are many monuments, national parks, and preserves within the limits of this state. The Hot Spring National Park continues to be a major attraction to many people as they come to seek for hot baths. The city of Hot Springs developed around this park which has been dubbed the American Spa. The Little Rock Central High School National Historic Site has been recognized for the significant role it played in shaping the education system which saw schools admit all citizens irrespective of race or ethnicity. The Pea Ridge National Military Park was established to commemorate the soldiers who fought fiercely during the Civil War. The Fort Smith National Historic Site was a major trading and administrative post during the colonial times. Other major attractions here include the Buffalo National River, the Trail of Tears National Historic Trail, the President William Jefferson Clinton Birthplace Home National Historic Site in Hope, Riverfront Park in Little Rock, Ozark Folk Center State Park in Mountain View, Grand Promenade and Garvan Woodland Gardens in Hot Springs, Hot Springs Mountain, Christ of the Ozarks in Eureka Springs, Big Dam Bridge in Little Rock, Turpentine Creek Wildlife Refuge in Eureka Springs, Blanchard Springs Caverns in Mountain View, Petit Jean State Park in Morrilton, Beaver Lake in Eureka Springs, Lake Ouachita and Bathhouse Row in Hot Springs, and the Fayetteville Downtown Square & Gardens just to name a few.
Various museums here help preserve the culture, history and the heritage of Arkansans. The AR Railroad Museum in Pine Bluff illustrates the evolution of rail transport and has old locomotives powered by steam engines. The Ark. National Guard Museum in North Little Rock focuses on the history of both the the state's participation in the Air National Guard and the Army National Guard at both the state and national level. The Museum of Native American History in Bentonville stocks artifacts, weapons, pottery and tools used by the earliest inhabitants of this state. Some of the other popular museums and things to do here are Mildred B. Cooper Memorial Chapel in Bella Vista, the Walmart Museum in Bentonville, Intrigue Theater in Eureka Springs, TheatreSquared in Fayetteville, Blade Theatre of Magic and the Fordyce Bathhouse in Hot Springs, St. Elizabeth's Catholic Church in Eureka Springs, the Maxwell the Old Mill in North Little Rock, the William J. Clinton Presidential Library and Museum in Little Rock, Thorncrown Chapel in Eureka Springs, and the Crystal Bridges Museum of American Art in Bentonville.
The city of Little Rock serves as the capital and is situated in the center of the state. The town is aptly named after a rock formation along the banks of the river, called 'La Petite Roche.' With about 200,000 in population, it is the 75th largest US city. Nicknamed The Rock Town, this city is a major a transport hub with the Clinton National Airport serving it along with the I-30 and I-40 crossing through it too. This city has various attractions such as the Pinnacle Mountain State Park, which is quite famous for its hiking trails and camping grounds. Rock Town is also home to the world headquarters of the American Taekwondo Association, the Arkansas River Trail, and the AR State Capitol. The other main cities in the state are Jonesboro, Fayetteville, Fort Smith, Springdale, Rogers, North Little Rock, Conway, Benton, Pine Bluff, Bentonville, Benton, and Hot Springs.
The Natural State has most every possible land form, from mountains to springs to river valleys, making it a paradise for the adventure lovers. The state has therefore been aptly nicknamed the 'Natural State'. Nature has blessed the area not only with many varieties of terrain, but the Magnet Cove region alone is rich in 100+ types of rare minerals. In fact, Ark. is the leading producer of Bauxite in the U.S. If you love literature, you will love it here. It is in this state that Ernest Hemmingway wrote his celebrated work 'Farewell to Arms' in Piggott. His house has now been converted into a museum. Johnny Cash and Bill Clinton are the other famous personalities that grew up here.
The state primarily has a humid subtropical climate. The weather is usually always pleasant and favorable for outdoor activities, especially adventure sports which are favored by the variations found in terrain. Summers are mildly hot and humid with the hottest month usually averaging 93 degrees. During the winters, the average temperature usually does not fall below freezing.
Various modern schools offer training across different levels to Arkansans. The U of A with its principal campus in the city of Fayetteville is the largest public university in this state. The other main public universities here are the A-State University in Jonesboro, Henderson State University in Arkadelphia, SAU located in Magnolia, the UCA in Conway, and SAU Tech in the city of Camden. Harding University located in Searcy and the University of the Ozarks in Clarksville are two of the major private universities here.
Several professional teams that compete in various leagues call this state home. The most notable baseball teams that play here are the MLB affiliated Travelers in North Little Rock affiliated with the Los Angeles Angels and the Northwest Arkansas Naturals in Springdale with the Kansas City Royals. NCAA Division I College level sports have a wide following within this state with the most notable teams being the Ark Razorbacks, the A-State Red Wolves, the UCA Bears, and the UAPB Golden Lions.
AR's economy is diversified in sectors such as agriculture, banking, education, insurance, retail, finance, food processing and healthcare just to name a few. This state also hosts headquarters of several Fortune 500 companies such as Wal-Mart Inc., Tyson Foods, Murphy USA, Murphy Oil, Dillard's, J.B. Hunt Transport Services, and Windstream Holdings. Some of the other major employers in Ark. are Baptist Health Inc., Alltel Corporation, L.R. Air Force Base, Community Health Systems Inc., Union Pacific Company, Sisters of Mercy Health System, Kroger Company and Arvest Group Inc.
When buying or selling a house here, the real estate closing agent will typically use a Warranty Deed to convey the title of the property to the new owner. For the deed to be legally valid, the document must include the exact legal description, which usually comes from language within the property's original survey. This state primarily follows the Public Land Survey System (PLSS) methodology when surveying real estate. Its initial starting point for their PLSS is the Fifth principal meridian which is based on lines running from the old mouths of both the St. Francis and Arkansas Rivers.
If you aren't paying cash for the home and are instead getting a loan to buy the real estate, then understand that this is primarily a title theory state. This simply means that the raw title of the property will remain in a trust and held by a trustee until the lien is ultimately paid off. The most common document that is used to secure the lender's interest in the title here is called a Deed of Trust, Trustee's Deed, or Mortgagees' Deed. Another less common method used here nowadays is for the bank to use a Mortgage instead.
If for some reason the borrower cannot repay the loan, then the lender who used the Deed of Trust method can save time and money and avoid having to go through the court system. They do this by merely starting a non-judicial foreclosure which typically only takes about 70 days to complete. However, if a Mortgage were used, then the lender would need to go through the court system and start a more lengthy and costly judicial foreclosure instead.
The laws that pertain to the Ark. foreclosure process are mostly found in A.C.A. Title 18, Subtitle 4, Chapters 49 and 50. However, if you are a landlord that needs to evict a non-paying tenant, then you would need to reference Title 18, Subtitle 2, Chapter 16 instead. Whereas if you are looking to become a real estate agent, then you would just deal directly with the AR Real Estate Commission (AREC), which oversees all the licensing of the agents and most of the implementation and enforcement of the Arkansas Real Estate Laws. Amongst other things, the main requirements to get a real estate license here would be to be at least 18 years old, complete at least 60 hours of approved AR real estate courses, successfully pass the state written real estate exam, pass some criminal background checks, and pay the various required licensing fee.
The strong economy, entertaining sporting action, preservatives museums, attractive parks and preserves, favorable business environment, and the well-developed education system are just a few reasons why so many residents love calling the state home. Speaking of homes, if you happen to have one that you would like to sell, then we would be honored with the opportunity to purchase it from you. If the speed of selling your home is your concern, have no fear because we can close escrow very quickly. In fact, if you had only contacted Finally Sold ten days ago, your home could have already been Finally SOLD by now.
Some of the counties where we purchase properties in this state are: Arkansas | Ashley | Baxter | Benton | Boone | Bradley | Calhoun | Carroll | Chicot | Clark | Clay | Cleburne | Cleveland | Columbia | Conway | Craighead | Crawford | Crittenden | Cross | Dallas | Desha | Drew | Faulkner | Franklin | Fulton | Garland | Grant | Greene | Hempstead | Hot Spring | Howard | Independence | Izard | Jackson | Jefferson | Johnson | Lafayette | Lawrence | Lee | Lincoln | Little River | Logan | Lonoke | Madison | Marion | Miller | Mississippi | Monroe | Montgomery | Nevada | Newton | Ouachita | Perry | Phillips | Pike | Poinsett | Polk | Pope | Prairie | Pulaski | Randolph | St. Francis | Saline | Scott | Searcy | Sebastian | Sevier | Sharp | Stone | Union | Van Buren | Washington | White | Woodruff | Yell.
At Finally Sold, we buy most all single family homes in their as is condition. If you happen to have a property that you would like to sell, make sure you call us or fill out our short online form so that you too can once and for all get your property Finally SOLD!
How To Sell My Ark. House As Is Fast For Cash
Finally Sold is a national real estate investment company that specializes in helping homeowners sell quick for cash. We are not Realtors® or a real estate agency. We instead purchase houses and real estate for our benefit. No 'Agency' is created when selling a property to us. We are an Equal Housing Opportunity Provider. We do business in accordance to the Federal Fair Housing Law. One or more franchisees of Right Now Capital, LLC and the Finally Sold Brand may be licensed real estate agents.
---
Why Sell Your House to Finally Sold?
How Our Home Buying Program Works?
How to Sell Your Home for Top Dollar!
How to Get Your House Finally SOLD Quickly and Easily in 5 Simple Steps

Selling a house without a Realtor® is easy because we buy houses in Arkansas and all throughout the United States. Simply fill out the form above to give us basic information about your property. Remember, you are under no-obligation to sell to us, rather you will be just giving us enough information to start a dialog about your home and setting up a free consultation. So, if you want to get your house sold quickly and safely for cash, then please simply complete the form above. We will give you a cash offer for a fast 10 day sale, or for a closing date of YOUR choice.
---
---
---
What... Your Home NOT In AR?