Now I Can Sell My Washington DC House as Fast as I Want to.
Are you looking to sell your D.C. home quickly and still get top dollar for it? Then simply contact us because we buy houses, condos, townhouses, patio homes, and lofts for cash in any condition, area, and price range.
Even though we purchase properties for cash all over the USA, we have local buyers in all 50 states including the District of Columbia. So, when you contact Finally Sold to sell your home, you know you will get prompt service and a very competitive offer.
Nowadays, many people are asking themselves "How can I sell my DC house fast?" Well, we have a solution for you; it's The Finally Sold Way™. With Finally Sold, selling your home has never been quicker, simpler or more convenient than ever before.
Consider these great reasons for selling to Finally Sold:

Avoid costly delays of the Realtor® way
Sell it fast and close in just 10 days
Or close on the date of YOUR choice

Closed by title company or attorney
Monies placed in an insured escrow
Check out our solid references

No people coming at inopportune times
You don't have to put your life on hold
No more stress, headaches, or hassles

Avoid the costly Realtor® middleman
You pay NO fees or commissions
We even pay for ALL the closing costs

Save time, money, and frustration
We buy them in their "As Is" condition
You never have to make any home repairs

20+ years helping US homeowners
Free no obligation in home consultation
Exceptional customer service
As the premier house buyer in Washington D.C., we buy homes for cash in any condition, area, and price range.
Simply put, The Finally Sold Way™ provides you a better alternative way to sell a home fast versus the rigid and outdated Real Estate Agent Way. Not only do the local home buyers at Finally Sold give the control back to YOU where it belongs, but they also give you these three important things that the Real Estate Agent Way simply cannot provide: SPEED, CONVENIENCE, and CERTAINTY.
Unlike when you try to sell your property with a real estate agent who is hoping and praying that they will eventually find a retail buyer who can qualify for a mortgage. We are a large real estate investment company that has the funds readily available to purchase your home at a moment's notice.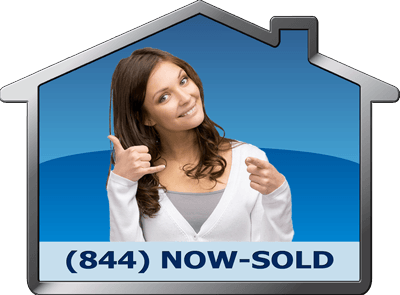 We truly can help you sell your own home fast because we are the actual buyer. You see, we purchase properties all throughout the D.C. area. We will pay cash for your home, and we can do it as quickly as you want us to. We will even pay for all of the real estate closing costs.
In other words, with The Finally Sold Way™ you will safely have cash in your hands in a flash. How fast you ask? We can typically close the sale of the home through a secure and government regulated title company or real estate attorney within just 10 days of you contacting us. And if 10 days is too quick for you, then we will let you pick whatever closing date you want.
With The Finally Sold Way™, YOU get to call all the shots!
There is a time and place for everything, and NOW is the time to get your house FINALLY SOLD today! So, before you make that next mortgage payment, contact Finally Sold on-line, or pick up the phone and call us toll free at +1 (844) NOW-SOLD.
It's no wonder that once you experience the Speed, Security, Convenience, Professionalism, and Certainty of The Finally Sold Way™, you will NEVER want to sell your property any other way again!!!
Get Your Home Finally SOLD For Cash Today!
The modern-day city of Washington, D.C. was first inhabited by various Native American tribes who settled around the Anacostia River probably more than 4000 years ago. However, by the time of the arrival of the Europeans, some of the most prolific groups in the area were tribes like the Doeg and the Patawomeck, who lived on the Theodore Roosevelt Island as well as the present-day state of Virginia. The Piscataway, an Algonquians tribe, occupied the side of Maryland. The Nacotchtank had a village named Tohoga on the site of the modern-day Georgetown, which is within the District of Columbia.
The earliest European exploration started in the early 17th century with the arrival of John Smith, an English soldier, in 1608. Thomas Gerald and George Thompson were the earliest settlers to own land in this area. They owned the Blue Plains, Saint Elizabeth, Capitol Hill and some parts of the Anacostia. The settlers were not in good terms with some of the natives in this area as they scrambled for grazing land. The Province of Maryland built a fort in this district in 1697 with an aim of containing these conflicts. In 1751, Georgetown was established after the Province of Maryland acquired land from George Beall and George Gordon. The Old Stone House, built in 1765, is the oldest standing building in this city.
The Residence Act was passed by the Congress on July 9, 1790, which allowed the establishment of a national capital along the Potomac River. President George Washington was tasked with choosing the ideal location of this capital and signed the bill into law seven days after its approval. The states of Virginia and Maryland donated land for the formation of this national capital. This district was initially a 10-mile square which provided 100 square miles of territory. However, in 1846, the US government ceded nearly 32 square miles of it back to Virginia via the District of Columbia Retrocession. Washington D.C. now covers an area of about 68.34 square miles and hosts an estimated population of nearly 700,000 residents that call it home. This city is known by various nicknames such as the American Rome, Capital of the World, the Hollywood for Ugly People, and the Federal City just to mention a few.
The District of Columbia is located on the East Coast of the United States. It falls within the Mid-Atlantic Region and borders the states of Virginia and Maryland. The Arsenal Point is a historic peninsula formed by the confluence of the Anacostia and Potomac rivers within this city. There are several man-made reservoirs which include the Georgetown Reservoir, the McMillan Reservoir, and the Dalecarlia Reservoir. This city is made up of several regions such as the Columbia Island, Theodore Roosevelt Island, Hans Point, and the Three Sisters.
D.C. is endowed with various recreational areas, gardens, parks, national monuments, memorials, preserves, historic sites of national importance. The National Mall and Memorial Parks has a collection of different monuments of some of the best American icons including soldiers, founding fathers, and civil rights activists such as the Lincoln Memorial, Washington Monument, Korean War Veterans Memorial, Vietnam Veterans Memorial, Constitution Gardens, National WW2 Memorial, Ash Woods, US Capital Visitor Center, Franklin Delano Roosevelt Memorial, Martin Luther King, Jr. Memorial, and the Thomas Jefferson Memorial. The Chesapeake & Ohio Canal National Historical Park preserves a canal that was used to transport coal from the neighboring towns into this city but was later replaced by rail transport. The Ford's Theater National Historic Site is mostly known to many as the place where Abraham Lincoln was assassinated, but it also documents the history and achievements of various American presidents. The Fredrick Douglass National Historic Site was named for a strong fighter towards the end of slavery in the United States. The Carter G. Woodson Home National Historic Site once served as the headquarters of the Association of African American Life and History. The United States National Arboretum serves as a major research facility and grows different species of plants from all over the world. Some of the other major places you should experience here should include Georgetown, United States Botanic Garden, Wash. National Cathedral, Basilica of the National Shrine of the Immaculate Conception, the Penatagon, the Whitehouse, the Supreme Court, and Capitol Hill.
Various museums here focus on areas such as history, culture, science and heritage of this city. The African American Civil War Museum explores the history and achievements of the African-American soldiers who joined the Union forces during the Civil War. The National Archives Museum displays various exhibitions and documents such as the Bill of Rights, the U.S. Declaration of Independence as well as our Constitution. The National Gallery of Art stocks paintings, prints, drawings, photographs, decorative arts and medals from some of the best artisans in the country. Some of the other major museums and things to do here are the Renwick Gallery, John F. Kennedy Center for the Performing Arts, Hillwood Museum & Gardens, United States Holocaust Memorial Museum, and the Library of Congress.
However, the most famous group of museums here is run by the Smithsonian which is by far the world's biggest museum, education, and research complex with its more than 138 million artifacts, works of art, and specimens on display from their vast collections. Consisting of 18 museums and galleries in the DC area along with the National Zoological Park, it should definitely be on your list of museums to explore here. One of their most famous museums is their National Air and Space Museum explores the history of spaceflight and aviation in the United States.
The residents here have access to various fantastic modern schools. The largest public university is the UDC. The National Intelligence University is a special focus institution for the U.S. armed forces. The major private universities in this city are the Georgetown University, G.W.U., American University, and the Catholic University of America.
This city is a major transport hub served by major interstate highways such as the I-66, I-95, I-70s, I-266, I-270, I-295, I-395, I-495, and I-695. This area is served by three major airports which include; the Ronald Reagan Washington National Airport in Virginia, the Baltimore-Washington Int'l Thurgood Marshall Airport in Maryland and the Wash. Dulles Int'l Airport in Virginia.
Several professional sports teams that play in various major leagues call this city home. Some of the most notable ones include; the NBA Wizards basketball team, the NFL Redskins football team, the MLB Nationals baseball team, the NHL Capitals ice hockey team, the D.C. United MLS soccer team, and the Mystics WNBA women's basketball team. College level sports has a strong following with several teams competing in the NCAA Division I including the GW Colonials, the American Eagles, the Howard Bison, and the Georgetown Hoyas. This city also hosts some annual marathons such as the Rock n' Roll USA Marathon and the Marine Corps Marathon held in spring and autumn respectively.
This city has a robust and diversified economy that receives contributions from sectors such as education, healthcare, food processing, retail, energy, technology, banking, and transportation just to mention a few. The DC area is headquarters to about 15 Fortune 500 companies like Fannie Mae, Freddie Mac, Lockheed Martin Corp., General Dynamics Corp., Capital One Financial, Northrop Grumman, Danaher Corp., AES Corp., Marriott International Inc., Computer Sciences Corp., Hilton Worldwide Holdings Inc., Discovery Communications Inc., Host Hotels & Resorts Inc., Booz Allen Hamilton Holding Corp., and NVR Inc. Aside from all of the many public and government job opportunities here, some of the largest private employers include G.W.U., Georgetown University, Wash. Hospital Center, Howard University, Children's National Medical Center, American University, Providence Hospital, Washington Post and the Catholic University of America.
When buying or selling a house here, the real estate closing agent will typically use a Special Warranty Deed to convey the title of the property to the new owner. For the deed to be legally valid, the document must include the property's exact legal description, which usually comes from language within the property's original survey. Since this town was around during the early days of USA's formation, it primarily follows the old English real estate surveying method of using Metes and Bounds to legally describe the property.
If you aren't paying cash for the home and are instead getting a loan to buy the real estate, then understand that the District of Columbia is primarily a title theory district. This simply means that the raw title of the property will remain in a trust until the lien is ultimately paid off. The most common document that is used here to secure the lender's interest in the title is called a Deed of Trust.
If for some reason the borrower cannot repay the home loan, then the lender can typically avoid having to go through the court system. They do this by merely starting a non-judicial foreclosure which typically only takes about 47 days to complete. The laws that pertain to the DC foreclosure process are mostly found in the Mortgage Foreclosure Procedures Reform Act.
However, if you are a landlord that needs to evict a non-paying tenant, then you would need to reference the statutes of Title 14 instead. Whereas if you are looking to become a real estate agent, then you would just deal directly with the DCRA's DC Board of Real Estate, which oversees all the licensing of the agents and most of the implementation and enforcement of the Washington D.C. Real Estate Laws. Amongst other things, the main requirements to get a real estate license in the District of Columbia would be to be at least 18 years old, complete at least 60 hours of their approved real estate courses, successfully pass the written real estate exam, pass certain criminal background checks, and pay the various required licensing fees.
With the strong economy, modern schools, maintained parks, entertaining sports' action, and spectacular museums along with having the pride of the being within the nation's capital, it's no wonder why so many residents love calling this city home. Speaking of homes, if you happen to have one that you would like to sell, then we would be honored with the opportunity to purchase it from you. If the speed of selling your home is your concern, have no fear because we can close escrow very quickly. In fact, if you had only contacted Finally Sold ten days ago, your home could have already been Finally SOLD by now.
Some of the zip codes in the area where we purchase properties are: 20001 | 20002 | 20003 | 20004 | 20005 | 20006 | 20007 | 20008 | 20009 | 20010 | 20011 | 20012 | 20013 | 20015 | 20016 | 20017 | 20018 | 20019 | 20020 | 20024 | 20026 | 20029 | 20030 | 20032 | 20033 | 20035 | 20036 | 20037 | 20038 | 20039 | 20040 | 20041 | 20042 | 20043 | 20044 | 20045 | 20046 | 20047 | 20049 | 20050 | 20051 | 20052 | 20053 | 20055 | 20056 | 20057 | 20058 | 20059 | 20060 | 20061 | 20062 | 20063 | 20064 | 20065 | 20066 | 20067 | 20068 | 20069 | 20070 | 20071 | 20073 | 20074 | 20075 | 20076 | 20077 | 20078 | 20080 | 20081 | 20082 | 20088 | 20090 | 20091 | 20097 | 20098 | 20099 | 20201 | 20202 | 20203 | 20204 | 20206 | 20207 | 20208 | 20210 | 20211 | 20212 | 20213 | 20214 | 20215 | 20216 | 20217 | 20218 | 20219 | 20220 | 20221 | 20222 | 20223 | 20224 | 20226 | 20227 | 20228 | 20229 | 20230 | 20231 | 20232 | 20233 | 20235 | 20238 | 20239 | 20240 | 20241 | 20242 | 20244 | 20245 | 20250 | 20251 | 20254 | 20260 | 20261 | 20262 | 20265 | 20266 | 20268 | 20270 | 20277 | 20289 | 20299 | 20301 | 20303 | 20306 | 20307 | 20310 | 20314 | 20315 | 20317 | 20318 | 20319 | 20330 | 20332 | 20336 | 20337 | 20338 | 20340 | 20350 | 20370 | 20372 | 20373 | 20374 | 20375 | 20380 | 20388 | 20389 | 20390 | 20391 | 20392 | 20393 | 20394 | 20395 | 20398 | 20401 | 20402 | 20403 | 20404 | 20405 | 20406 | 20407 | 20408 | 20409 | 20410 | 20411 | 20412 | 20413 | 20414 | 20415 | 20416 | 20418 | 20419 | 20420 | 20421 | 20422 | 20423 | 20424 | 20425 | 20426 | 20427 | 20428 | 20429 | 20431 | 20433 | 20434 | 20435 | 20436 | 20437 | 20439 | 20440 | 20441 | 20442 | 20444 | 20447 | 20451 | 20453 | 20456 | 20460 | 20463 | 20468 | 20469 | 20470 | 20472 | 20501 | 20502 | 20503 | 20504 | 20505 | 20506 | 20507 | 20508 | 20510 | 20515 | 20520 | 20521 | 20522 | 20523 | 20524 | 20525 | 20526 | 20527 | 20530 | 20531 | 20532 | 20533 | 20534 | 20535 | 20536 | 20537 | 20538 | 20539 | 20540 | 20541 | 20542 | 20543 | 20544 | 20546 | 20547 | 20548 | 20549 | 20550 | 20551 | 20552 | 20553 | 20554 | 20555 | 20557 | 20558 | 20559 | 20560 | 20565 | 20566 | 20570 | 20571 | 20572 | 20573 | 20575 | 20576 | 20577 | 20578 | 20579 | 20580 | 20581 | 20585 | 20586 | 20590 | 20591 | 20593 | 20594 | 20597 | 20599.
At Finally Sold, we buy most all single family homes in their as is condition. If you happen to have a property that you would like to sell, make sure you call us or fill out our short online form so that you too can once and for all get your property Finally SOLD!
How To Sell My D.C. House As Is Fast For Cash
Finally Sold is a national real estate investment company that specializes in helping homeowners sell quick for cash. We are not Realtors® or a real estate agency. We instead purchase houses and real estate for our benefit. No 'Agency' is created when selling a property to us. We are an Equal Housing Opportunity Provider. We do business in accordance to the Federal Fair Housing Law. One or more franchisees of Right Now Capital, LLC and the Finally Sold Brand may be licensed real estate agents.
---
Why Sell Your House to Finally Sold?
How Our Home Buying Program Works?
How to Sell Your Washington DC House for Top Dollar!
How to Get Your House Finally SOLD Quickly and Easily in 5 Simple Steps

Selling a house without a Realtor® is easy because we buy houses in Washington D.C. and all throughout the United States. Simply fill out the form above to give us basic information about your property. Remember, you are under no-obligation to sell to us, rather you will be just giving us enough information to start a dialog about your home and setting up a free consultation. So, if you want to get your house sold quickly and safely for cash, then please simply complete the form above. We will give you a cash offer for a fast 10 day sale, or for a closing date of YOUR choice.
---
---
---
What... Your Home NOT In DC?